(Português do Brasil) Carnaubinha Praia Resort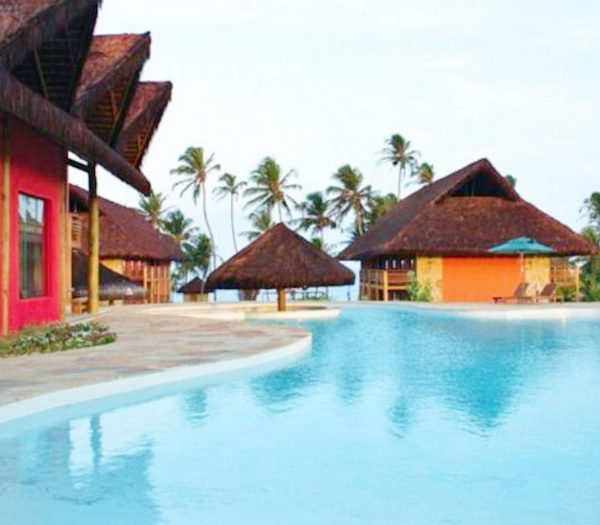 Carnaubinha Praia Resort is the first resort installed by people from Piauí on the coast of Piauí. A bold project where the rustic and the sophisticated come together for the benefit of comfort and the preservation of nature. The project is by the architect Mário Pinheiro. In the construction, certified woods were used, such as eucalyptus and piassava, in addition to stones from Castelo and other materials found in the region.
The local vegetation, predominantly the Carnaúba palm tree, was preserved to naturally harmonize and beautify the spaces between the blocks where the reliefs and recesses were also used. The decoration of the environments is made up of handicrafts that honor the regional culture. Its structure includes a swimming pool with 68 thousand liters of water and a wet bar, a luxurious restaurant, beach bar, games room, sauna, laundry, handicraft store and even a viewpoint from where, at certain times of the year, it is possible to see the marine manatee about 50m from the beach.
Reserve your hotel or hostel: