City Tour Histórico Parnaíba
City Tour Histórico Parnaíba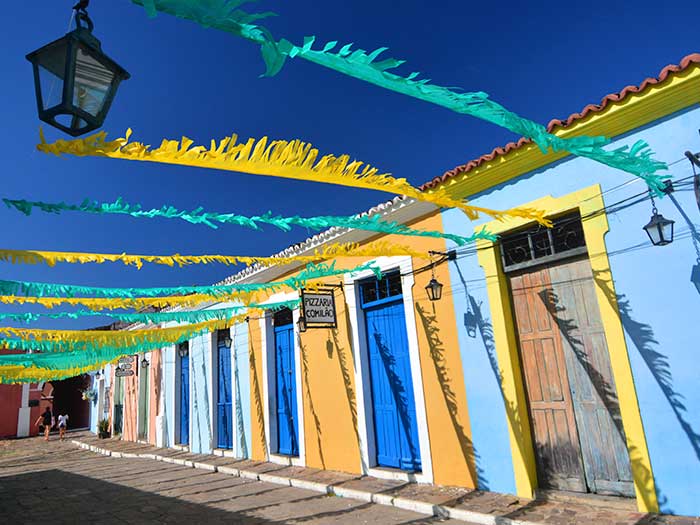 Schedules: To match.
What to take: Camera or camcorder, sunscreen, hat, sunglasses, light clothing, etc.
Duration: 3 hours approximately.
Air Transport: Not included (if necessary, ask for rates to include the service in your package)
Guide: Leisure and Adventure Tourism.
Outputs: Every day.
The largest city in the Delta was, in the past, an important trade center for beef jerky and carnauba wax. From those times of prosperity, a beautiful house from the 18th and 19th centuries remained, listed by the IPHAN – Instituto do Patrimônio Histórico e Artístico Nacional. We start the visit in Porto das Barcas, on the banks of the Igaraçu River, a port area transformed into a tourist attraction, with bars, restaurants and handicraft shops, installed in the old buildings. We continue our visit to the Cathedral of Nossa Senhora da Graça, built in the Baroque style in 1770. Despite a renovation in 1936 having de-characterized it a little, the church is still one of the postcards of the municipality. We continue to Cajueiro de Humberto de Campos (see history), Praça Santo Antônio, Beira Rio, among others, accompanied by a guide.
General conditions::
All Clip Ecoturismo e Aventura private itineraries are customizable. Delete, replace or add hotels, tours and transfers at your convenience. It is worth mentioning that the package does not include drinks and extras.
When necessary, the routes will be done in 4×4, when not, in vans or doblô.