Delta do Parnaíba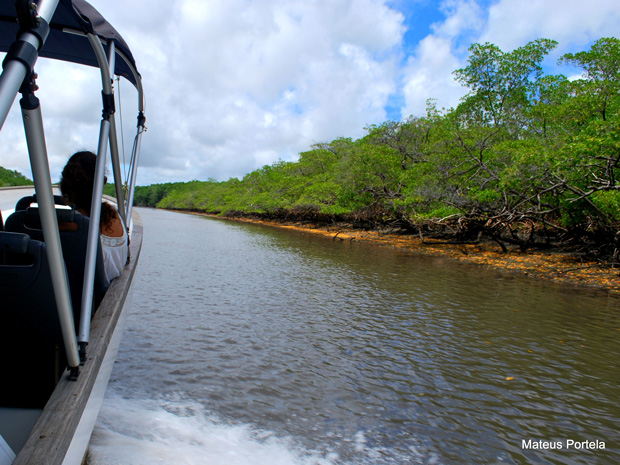 The package includes:
City of origin: Departure from the city of origin to Teresina.
Teresina /Parnaíba: Departure from Teresina by land in an air-conditioned vehicle towards Parnaíba. Visit to Porto das Barcas.
Overnight in Parnaiba.
Parnaíba / Delta do Parnaíba: Transfer from the hotel to Porto dos Tatus. Tour to Igarapé, Feijão Bravo, Guajirú channel and Delta Nocturno with an alligator spotting.
Overnight in Delta (accommodation to choose).
Delta do Parnaíba/ Parnaíba: After breakfast, we take a walk to the meeting of the waters, in the Bay of the Canaries. Free afternoon.
Overnight on the Delta.
Parnaíba/Teresina: 02 nights in Delta do Parnaíba and 01 night in Parnaíba.
Optional: Tour to Sete Cidades National Park. It is possible to enter and leave Parnaíba on Azul Linhas Aéreas flights (from Thursday to Sunday).
General conditions
Note 1: All Clip Ecoturismo e Aventura private itineraries are customizable. Delete, replace or add hotels, tours and transfers at your convenience. It is worth mentioning that the package does not include drinks and extras.
Note 2: When necessary, the routes will be made in 4×4. Otherwise, they will be carried out in vans or doblô-type cars.
Note 3: Travel insurance is included.
Visited States: Piauí and Maranhão.
Outputs: Every day.
Guide: Leisure and Adventure Tourism.
Air Transport: Not included (if necessary, ask for rates to include the service in your package).