Conscious behavior in natural environments
Minimal Impact Excursions (Texts produced by the National Program for Protected Areas – Ibama)
Planning is Key
– Contact the administration of the area you are going to visit in advance to learn about existing regulations and restrictions.
– Find out about the local weather conditions and consult the weather forecast before any activity in natural environments.
– Travel in small groups of up to 10 people. Smaller groups harmonize better with nature and have less impact.
– Avoid traveling to popular areas during long holidays and vacations.
– Make sure you have a way to pack your trash (plastic bags) to bring it back.
– Choose the activities you will carry out on your visit according to your physical condition and your level of experience.
You are responsible for your safety
– Rescue in natural environments is expensive and complex, can take days and cause great damage to the environment. So, first of all, don't take risks unnecessarily.
– Calculate the total time you will spend traveling and leave a travel itinerary with someone you trust, with instructions for adding the ransom, if necessary.
– Let the administration of the area you are visiting know about: your experience, the size of the group, the equipment you are taking, the itinerary and the expected date of return. This information will facilitate your rescue in the event of an accident.
– Learn basic safety techniques such as navigation (how to use a map and compass) and first aid. To do so, look for excursion clubs, climbing schools, etc.
– Make sure you have the appropriate equipment for each situation. Accidents and aggression to nature are largely caused by improvisations and improper use of equipment. Always carry: flashlight, coat, raincoat and a first-aid kit, food and water, even for activities lasting just a day or a few hours.
– If you do not have experience in recreational activities in natural environments, contact excursion centers, ecotourism companies or visitor guides. Inexperienced visitors can cause great impacts without realizing it and take unnecessary risks.
Take care of trails and campsites
– Stick to pre-determined trails – don't use shortcuts that cut paths. Shortcuts favor erosion and the destruction of roots and entire plants.
– Stay on the trail even if it is wet, muddy or slippery. The difficulty of the trails is part of the challenge of experiencing nature. If you go around the damaged part of a trail, the damage will get worse in the future.
– When camping, avoid fragile areas that will take a long time to recover after impact. Camp only in pre-established locations, when they exist. Camp at least 60 meters from any water source.
– Do not dig ditches around the tents, choose the best location and use plastic under the tent.
– Good camping spots are found, not built. Do not cut or uproot vegetation or remove when camping.
Bring your trash back
– If you can take a full package to a natural environment, you can bring it empty on the way back.
– When walking on a trail, or leaving a campsite, make sure that they remain as if no one has passed there. Remove all evidence of your passage. Leave no traces!
– Do not burn or bury the garbage. Packaging may not burn completely, and animals may dig into the garbage and scatter it. Bring all your junk back with you.
– Use existing sanitary facilities. If there are no sanitary facilities (toilets) in the area, dig a hole six inches deep at least 60 meters from any water sources, trails or camping sites, where it is not necessary to remove vegetation.
Leave everything in its place
– Do not build any type of structure, such as benches, tables, bridges, etc. Do not break or cut tree branches, even if they are dead or fallen, as they may be providing shelter for birds or other animals.
– Resist the temptation to take "souvenirs" home. Leave stones, artifacts, flowers, shells, etc. where you found them, so others can enjoy them too.
– Take only photographs, leave only light footprints, and take home only your memories.
Don't make fires
– Campfires kill the ground, make campsites ugly, and are a major cause of wildfires.
– For cooking, use a camp stove. Modern stoves are light and easy to use. Cooking with a stove is much faster and more convenient than lighting a fire.
– To light the camp, use a lantern or flashlight instead of a fire.
– If you really need to light a fire, use previously established locations, and only if area regulations allow.
– Keep the fire small, using only dead wood found on the ground.
– Make absolutely sure your bonfire is completely extinguished before leaving the area.
7 – Respect animals and plants
– Watch the animals from a distance. Proximity can be interpreted as a threat and provoke an attack, even from small animals. In addition, wild animals can transmit serious diseases.
– Do not feed the animals. The animals can end up getting used to human food and start invading camps in search of food, damaging tents, backpacks and equipment.
– Do not remove wild flowers and plants. Enjoy its beauty on the spot, without harming nature and giving the same opportunity to other visitors.
8 – Be courteous to other visitors and local people
– Walk the camp in silence, preserving the tranquility and the feeling of harmony that nature favors. Leave radios and sound instruments at home.
– Leave pets at home. If you bring your pet with you, keep it controlled at all times, including avoiding barking or other noises. Animal faeces should be treated in the same way as human faeces. They are also under your responsibility. Many areas do not allow pets, check in advance.
– Strong colors such as white, blue, red or yellow should be avoided, as they can be seen from miles away and break the harmony of natural environments. Wear neutral-colored clothing and equipment to avoid visual pollution in heavily frequented areas.
– Collaborate with the education of other visitors, conveying the principles of minimum impact whenever the opportunity arises.
Documentation
Documentation – How to get a passport?
Brazilian passports are provided by the DPMAF (Department of Maritime, Air and Border Police)
Address: Avenida Prestes Maia, 700 Phone: (11) 3616-5166 Opening hours: from 8:00 am to 4:00 pm from Monday to Friday
Required documents: RG, Voter ID, Certificate of Reservist, 2 5×7 photos with date and white background, 2 last proof of vote, Marriage certificate, CIC/CPF, Completed form (acquired at ordinary stationery stores) If you are a foreigner, present Original Naturalization Certificate
For minors: ID, Birth certificate, 2 photos 5×7 with date and white background, ID of parents, CIC of parents, Completed form
Fee BRL 89.71 For the 2nd copy the fee is BRL 179.42
Note: Tourists can also issue their passport at Post Offices or Dispatchers in General.
Documentation – Where to get a passport?
São Paulo Regional Superintendent Superintendent: DPF Jose Ivan Guimarães Lobato
Address: R. Hugo D'Antola, 95 – Lapa de Baixo – São Paulo-SP / CEP 05038-090 PABX: (0xx-11) 3616-5000 Fax: (0xx-11) 3616-6187 E-Mail: nutel.srsp@dpf.gov.br
Documentation – International Driver's License
Although not required in all countries, it is recommended that you obtain your International Driver's License before driving a car abroad. Generally, car rental companies just need the Brazilian driver's license (C.N.H.), validated, to rent a car. But in case of an accident, the international version of the document makes it much easier. Especially if you are in a country that speaks a different language than yours.
In addition to establishing the right to drive in another country for a period of one year, the international driver's license, which complies with the rules of the international traffic convention, provides driver information in English, French, Spanish, Russian, Arabic , Chinese, German and Portuguese, which guarantees communication with any police officer.
Where is it accepted?
In principle, the document is accepted by all countries that participated in the 1968 Transit Convention. However, not all countries require an International Driver's License and others do not recognize it. Therefore, before boarding check with the consulate of the country you want to visit the documents necessary to drive vehicles. But know that the international card is accepted in the United States and European countries. How to take It is not necessary to take exams. Check with the Detran (State Department of Transit) of your state the addresses of the places that issue the International Driver's License. Take with you two identical and recent 3X4 photos, a certified copy of the RG and C.N.H. and a simple copy of proof of residency. In addition, you will have to fill out a form and pay a fee, the amount of which varies according to the place where the service is provided.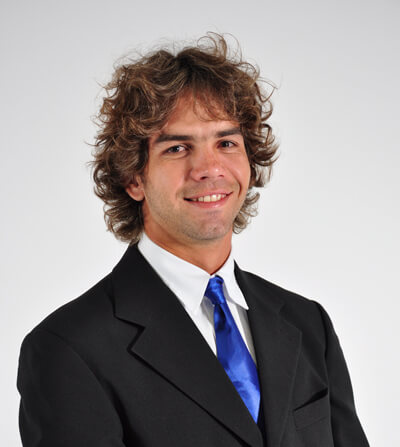 Mateus Portela Nosso
Anjo

Lara Portela
Managing Partner
Sael Silva
Gerente Administrativo / Financial
Eliana Aquino
Operational Supervisor
Gleicimara Meneses
Tourist Products and Sales Consultant
Lucas Miranda
Tourist Products and Air Ticket Sales Consultant
Roseane Muniz
Tourist Products and Sales Consultant
Sabrina Veras
Finance department
Conheça nossa Frota Terrestre e Aquática contamos com o que há de melhor em equipamentos.
Contamos com o que há de melhor em equipamentos.

A nossa prioridade é a sua diversão e segurança.
Somos a única empresa na Região que possui embarcações com Chapa de Aço Naval.

As maiores embarcações estão aqui na Clip Turismo.
Contamos ainda com uma Frota de Lanchas Rápidas, com capacidade para até 14 pessoas.

Construímos um grupo reconhecido e esforçamo-nos para sermos os melhores no que fazemos.
Convidamos você a conhecer melhor nossa empresa, nossa equipe,
nossos serviços e acima de tudo nosso compromisso profissional.
Permita-nos surpreender você!