(Português do Brasil) Lagoa Azul e dos Peixes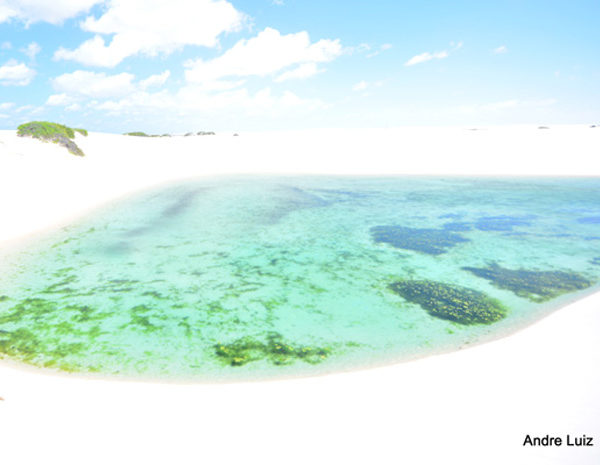 Schedules: 09h30min / 14h.
Duration: 03h30min.
Outputs: Every day.
Visited States: Maranhão.
What to take: Camera or camcorder, sunscreen, hat, sunglasses, light clothes, bath towel and etc.
Leaving Barreirinhas in a 4×4 vehicle we go to the point where the ferry crossing that gives access to the Lençóis Maranhenses National Park takes place. The park has approximately 155 thousand hectares. The route of the trail lasts, on average, 45 minutes. At the foot of the dunes, we get out of the vehicle and start a walk of approximately 15 minutes to Lagoa Azul, where we will enjoy a delicious bath. Following on foot in a walk of approximately 20 minutes we will arrive at Lagoa do Peixe (Perennial Lagoon). There is free time for sunbathing and swimming in the lagoon. Lagoa do Peixe is the only perennial (present all year round), as the others have their capacity reduced at certain times of the year.
The tour only includes the items described above;
All Clip Ecoturismo e Aventura private itineraries are customizable. Delete, replace or add hotels, tours and transfers at your convenience.
Solicite seu Orçamento/Make your queries passages: