(Português do Brasil) Lagoa Verde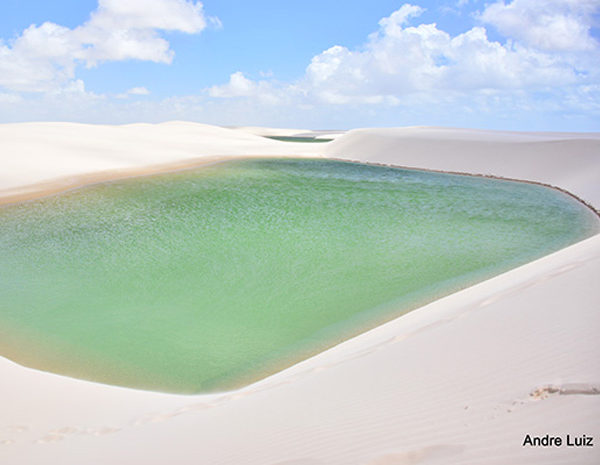 Schedules: 08h.
Duration: 10h
Output: Every day.
Visited stated: Maranhão.
What to take: Camera or camcorder, sunscreen, hat, sunglasses, light clothes, bath towel and etc.
Leaving Barreirinhas in a 4×4 vehicle we go to the point where the ferry crossing that gives access to the Lençóis Maranhenses National Park takes place. The park has approximately 155 thousand hectares. The trail takes an average of 01h30min to Foz do Rio Preguiças, where we will see the meeting of the river with the Atlantic Ocean. We then continue for 15 minutes along the beach towards Canto do Atins, starting point for our 50-minute walk to Lagoa Verde, a paradise lake in Lençóis Maranhenses. On the way back, after the walk, there is a small trail by car to the restaurant (Optional: Sra. Luzia or Sr. Antônio). Arrival in Barreirinhas is scheduled for 18:30.
The tour only includes the items described above.
Overflight: (Consult us to check availability).
All Clip Ecoturismo e Aventura private itineraries are customizable. Delete, replace or add hotels, tours and transfers at your convenience.
Solicite seu Orçamento/Make your queries passages: