Rota das Emoçoes em Harmonia Slz-For
Route of Emotions in Harmony Slz-For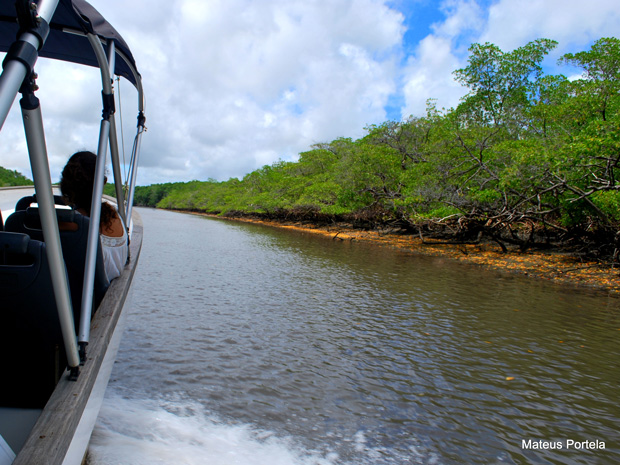 9 days 8 nights / (São Luis to Fortaleza)
São Luís: Transfer IN (regular); São Luís/Sangue/Santo Amaro (private).
Santo Amaro: Tour in 4×4 vehicle to Lagoa da Gaivota, Espigão and Betânia (private)
Santo Amaro/Barreirinhas (private).
Barreirinhas: Tour in a 4×4 vehicle to Lagoa Azul and Lagoa dos Peixes (regular);
Speedboat ride on the Preguiças River with a visit to Vassouras, Mandacaru lighthouse, Caburé to Atins (regular).
Atins: Atins/ Caburé – Crossing by Speed Boat (private);
Caburé/ Parnaíba in a 4×4 vehicle, passing through Pequenos Lençóis, Paulino Neves and Lagoinha (private).
Parnaíba: Speedboat ride to Delta do Parnaíba – Baía do Feijão Bravo (private);
Parnaíba/Jericoacoara in a 4X4 vehicle, passing through Camocim, Ilha do Amor, Tatajuba;
Funil Dune and Torta Lake (private).
Jericoacoara: Off-road tours through the Paraíso, Coração and Pedra Furada lagoons (private);
Jericoacoara/Fortaleza in a 4×4 vehicle along the beaches of Ceará such as Preá, Icaraí da Amontada, Apiques, Caetano, Baleia, Mundaú, Trairi, Lagoinha, Cumbuco and Icaraí, among others (private).
Fortaleza: end of our services.
Accommodation with breakfast: 01 night in São Luís, 01 night in Santo Amaro, 02 nights in Barreirinhas, 01 night in Atins, 01 night in Parnaíba and 02 nights in Jericoacoara.
The package includes:
City of origin: Departure from the city of origin to Teresina.
Teresina /Parnaíba: Departure from Teresina by land in an air-conditioned vehicle towards Parnaíba. Visit to Porto das Barcas.
Overnight in Parnaiba.
Parnaíba / Delta do Parnaíba: Transfer from the hotel to Porto dos Tatus. Tour to Igarapé, Feijão Bravo, Guajirú channel and Delta Nocturno with an alligator spotting.
Overnight in Delta (accommodation to choose).
Delta do Parnaíba/ Parnaíba: After breakfast, we take a walk to the meeting of the waters, in the Bay of the Canaries. Free afternoon.
Overnight on the Delta.
Parnaíba/Teresina: 02 nights in Delta do Parnaíba and 01 night in Parnaíba.
Optional: Tour to Sete Cidades National Park. It is possible to enter and leave Parnaíba on Azul Linhas Aéreas flights (from Thursday to Sunday).
General Conditions:
Note 1: All Clip Ecoturismo e Aventura private itineraries are customizable. Delete, replace or add hotels, tours and transfers at your convenience. It is worth mentioning that the package does not include drinks and extras.

Note 

2: When necessary, the routes will be made in 4×4. Otherwise, they will be carried out in vans or doblô-type cars.

Note 

3: Optional travel insurance.
Visited States: Ceará, Piauí and Maranhão.
Output: Every day.
Guide: Leisure and Adventure Tourism.
Air Transport: Not included (if necessary, ask for rates to include the service in your package).
Thanks for your interest!
We will send you your quote shortly!
Solicite seu Orçamento/Make your queries passages: