(Português do Brasil) Santo Amaro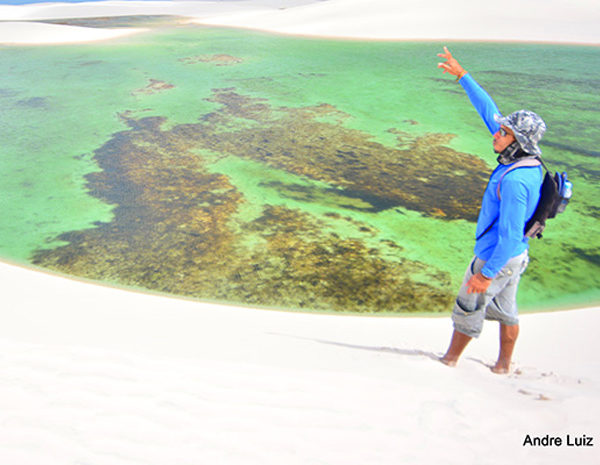 From Barreirinhas, in a 4X4 vehicle, we head towards Santo Amaro (45 km on asphalt and 40 km on sand trails). There is free time for lunch (not included) and in the afternoon a walk in Lagoa da Gaivota (belonging to Lençóis Maranhenses National Park). The huge lagoon has an irregular shape and transparent water that is divided in the summer and is separated by the "hills". The return to Barreirinhas takes place in the late afternoon.
The tour only includes the items described above;
Overflight (Contact us to check availability).
All Clip Ecoturismo e Aventura private itineraries are customizable. Delete, replace or add hotels, tours and transfers at your convenience.
Visited state: Maranhão.
Schedule: 07h30min.
Duration: 10 h.
Outputs: Every day.
What to take: Camera or camcorder, sunscreen, hat, sunglasses, light clothes, bath towel and etc.
Solicite seu Orçamento/Make your queries passages: