(Português do Brasil) Serra da Capivara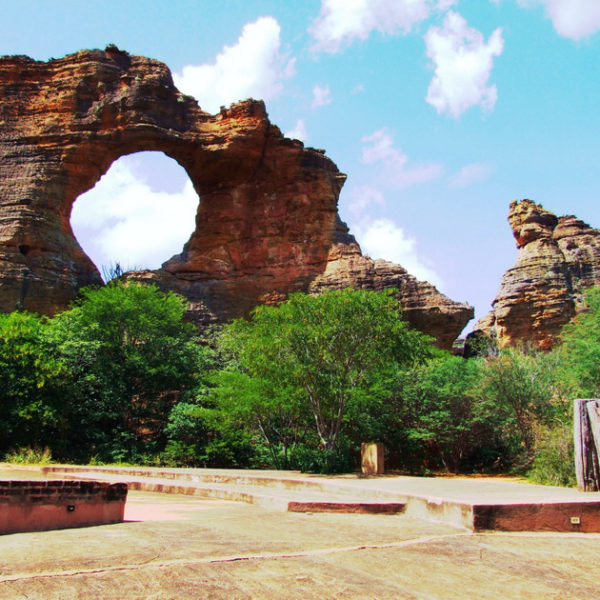 *Consult us for information about packages, tours, accommodation and prices.
Serra da Capivara is a place of rare beauty in the arid landscape of the caatinga. Prehistoric man promoted mystical rituals, held parties and had other habits that persist to this day. The Serra da Capivara National Park holds the largest concentration of archaeological sites currently known in the Americas. Most of them feature cave paintings and engravings. In these sites are found extremely ancient traces of man between 50 and 60 thousand years ago. There lived prehistoric animals.
The park has an amazing infrastructure, including guided tours along the trails that lead to the inscriptions. The archaeological site of Boqueirão da Pedra Furada is the oldest in America. Most of the time its temperature is 40ºC, staying under the incandescent sun of the Northeast. However, nothing is stronger than the pleasure of unraveling its mysteries. Because of its importance, UNESCO ended up recognizing Serra da Capivara as a Cultural Heritage of Humanity.
Solicite seu Orçamento/Make your queries passages: