Tour Cavalo Marinho Macapá
Tour Cavalo Marinho Macapá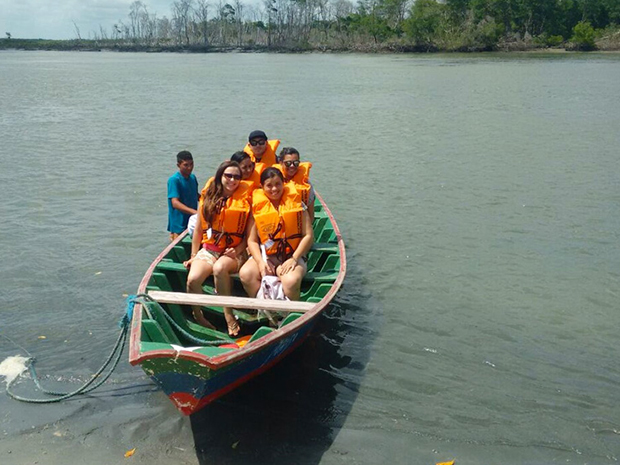 Schedule: To match (Depending on the tide)
Duration: approximately 5 hours
Visited State: Piauí.
Guide: Leisure and Adventure Tourism.
What to take: Camera or camcorder, sunscreen, hat, sunglasses, light clothing, bath towel, etc.
Tourists are taken by canoe, for about 30 minutes, through the channel, better known as Barra or Baía do Macapá, towards Ilha das Garças. Along the way we can observe the beautiful fauna and flora, until we reach the Igarapé dos Cavalos, where we will see the famous hippocamppus, known as Cavalo Marinho. After getting to know this endangered species, we'll head to the place called La Boca, where we'll enjoy an incredible bath, warm waters and natural saltwater pools.
General Conditions
Note 1: 

When necessary, the routes will be made in 4×4, when not, in vans or doblô

Note 

2: ACCOMMODATION OPTION IN DELTA DO PARNAIBA CONSULT US FOR MORE INFORMATION.

Note 

3: It is worth mentioning that the package does not include drinks and extras.
All Clip Ecoturismo e Aventura private itineraries are customizable. Delete, replace or add hotels, tours and transfers at your convenience.
Solicite seu Orçamento/Make your queries passages: