(Português do Brasil) Vila Itaqui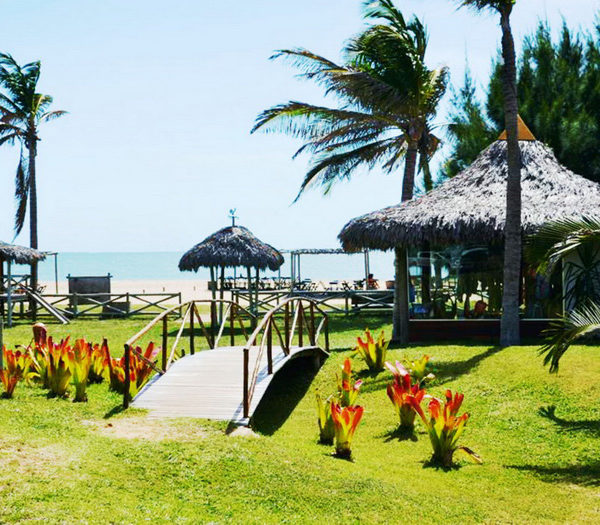 The word Itaqui is derived from Guarani (indigenous language) and means water stone. Itaqui beach has a privileged location and is located on the Rota das Emoções, close to the Parnaíba Delta and right after Coqueiro beach. It is formed by a cove with calm, shallow and warm waters. The wind is ideal for kite surfing and other nautical activities.
The climate of the place is a different chapter, with clear skies almost every day of the year, average temperatures close to 28ºC and constant winds that are an invitation to enjoy the natural beauties of the place. This hidden paradise is the right place to relax, walk barefoot, enjoy a beautiful view along the beach, dive into the sea and watch every afternoon a spectacular sunset that rests on the sea.
It is on this beautiful beach that you will find "Vila Itaqui", a charming inn built with eucalyptus, reforested wood boards and covered with carnauba straw (palm tree typical of the region). Come and enjoy this convenience and enjoy the beauties of our coast!
Reserve

your hotel or hostel: